Posted on 16/09/2021 1:21 PM | by NaijaHouses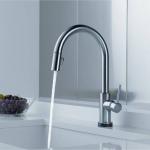 Replacing your old faucet at home is one of the easiest home makeovers you should be able to handle without paying an extra charge. There are several reasons you might want to fix your kitchen faucet; Does it drip? Does it make a funny sound? Do you want to replace the old one? This DIY guide is here to help.
Luckily, many of these modern faucets can easily be installed with little patience and direction to avoid flooding your apartment.
Read More